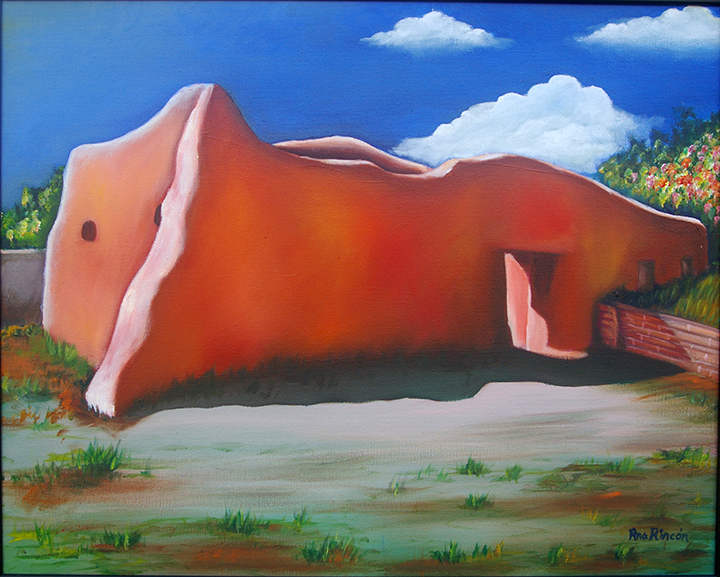 Greetings friends, it is so nice to reconnect with you all and share a few happenings since our departure from the awesome Rinconart Gallery on Main St., in Placerville, CA.
Back in 2015, I managed to complete my Master's Degree in Instructional Science and Technology from California State University Monterey Bay, which was an amazing experience. The field of Instructional Design is growing and the creative opportunities are immense. I feel very proud to be a CSUMB graduate, an institution that takes pride in quality education, while embracing multiculturalism, community and grass-roots activities. Check out CSUMB's mural below!
During the past two years I have also been working in a few fields of interest, including Real Estate, Education, Legal Translation, Instructional Translation (Institute for Humane Education), and obtaining my Washington State Court Interpreter license. I have also been updating Rinconart Online Gallery, teaming up with art partners, and completing new art pieces.
Needless to say, all of this was during an election period which had a tremendous impact on all of us. The internet remains an empowering tool for interconnectedness and awareness. On a personal note, I celebrate my Mexican-Americanness… and groups and individuals who empower our communities within the U.S. and in Mexico for everyone's benefit both nationally and internationally. Bullying is NOT the answer!
Working on Rinconart Online Gallery has been a major undertaking, thanks Bob Kinsey for being such a great mentor. I have learned a lot about Word Press and enjoyed making the video on the homepage. Art as of lately includes… a pet portrait, "Aldo," currently working on a portrait and a couple of other pieces… preparing for an amazing upcoming show!
I am currently volunteering as the Art Director for the Triad Art Gallery in Yelm, Washington! The Triad Gallery has featured shows in the past, and we are currently preparing to reopen for the summer season. We will feature local artists, musicians, poets and more! I am excited to be part of the art community again and share with you this fantastic new adventure with the amazing Triad Theater. More to come!
News News! Rinconart Online Gallery just opened its store! Featuring original artwork, prints on canvas, fine art prints, and more! I cordially invite you to join the newsletter to read the latest blog, get special event information, special discounts for the store, and if you share your address, occasional FREE samples and gifts directly from Rinconart Online Gallery to YOU. Thank you for being part of this journey!