My background in education includes fine art instruction, dance, language, e-learning and technology. Here are some of my current and past projects: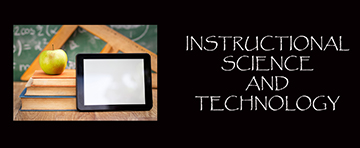 Instructional Design
According to InstructionalDesign.Org:                             
(n):
Is the process by which instruction is improved through the analysis of learning needs and systematic development of learning experiences. Instructional designers often use technology and multimedia as tools to enhance instruction.
I enjoy teaching and technology and for this reason I pursued a MS in Instructional Science and Technology from Cal State Monterey Bay. Here is a link to my Instructional Design Portfolio.

My most recent project has been working with The Institute for Humane Education translating content for their Spanish version. Previous projects include: The Wedding Planning Institute (production support and translation), Ashford University (Enrollment, Student Orientation, online classroom support), and freelance graphic and design projects.
Painting
I have taught painting classes to adults and children at various locations including Rinconart Studio and Gallery And East Sacramento Mercantile in California.
Photography and Drawing
For several years I taught photography and drawing at Miraval Life in Balance, and drawing for adults at Green Valley Community College in Arizona.
Dance
I studied various forms of dance including jazz, salsa, and samba for about 10 years. In 1998-1999 I participated in a salsa show at the Palace of Fine Arts, and a samba performance at the annual Carnaval San Francisco Grand Parade. I also worked as an assistant salsa instructor at the Mission Cultural Center for Latino Arts in San Francisco and performed in private parties and events. In the years 2005-2006, I participated with the samba ensemble Batucaxé at venues such as Tucson Meet Yourself and the Rialto Theatre. I was also part of several samba dance workshops offered to the Tucson community.