Published Artwork and Articles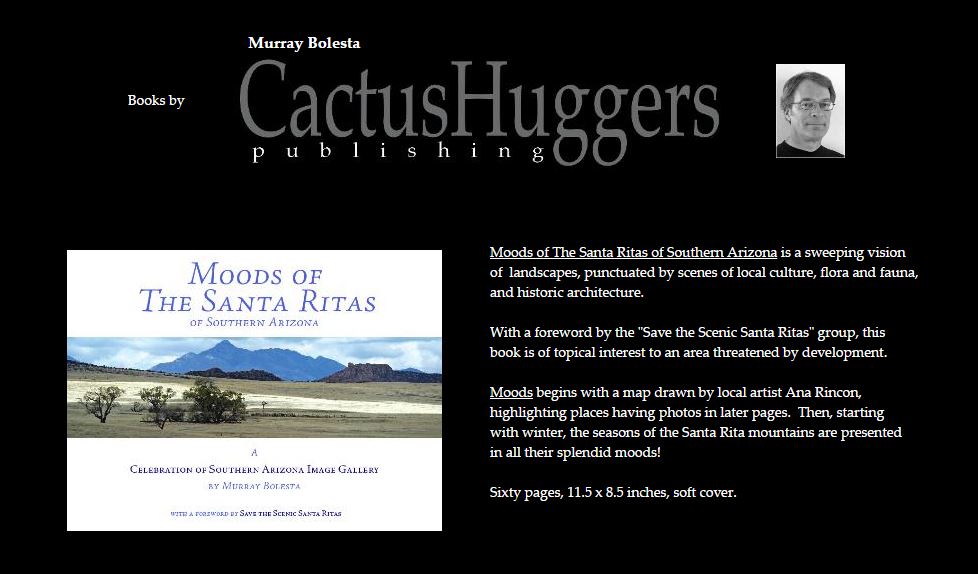 "Green Valley Map" was commissioned by Murray Bolesta for his photography book
Moods of the Santa Ritas
, an amazing landscape journey into the Santa Rita Mountains in Southern Arizona. Murray is not only an accomplished and acclaimed photographer, but also a committed artist who raises awareness on environmental issues such as overdevelopment of public lands of the region through his art. He is a regular commentator for The New York Times.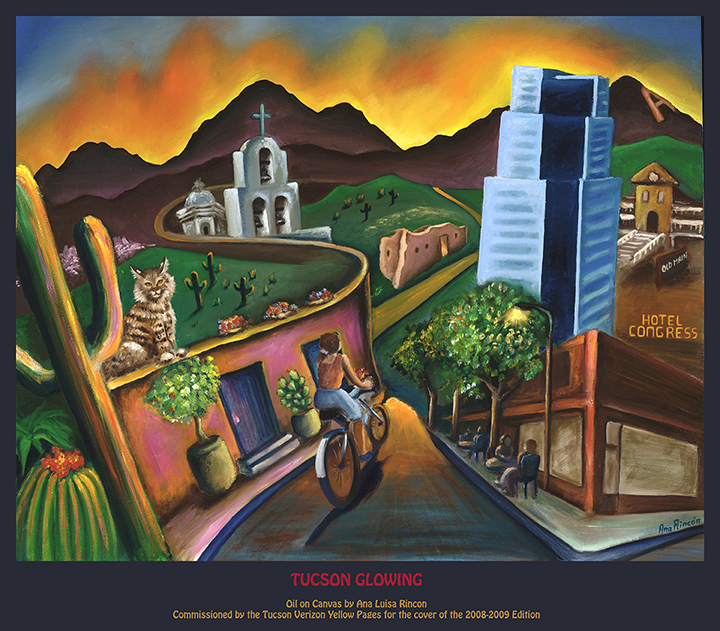 "Tucson Glowing" was a commissioned piece by the Verizon Yellow Pages. It was featured on the cover of their 2009 edition and printed 500,000 copies. This painting features the highlights of Tucson including the University, the Barrio style neighborhoods, the flora and fauna, the vibrant downtown, the cycling community, the amazing mountains and overwhelming sunsets. Historic sites include the famous Mission San Xavier and the artist town of Tubac, which was established as a Spanish presidio in 1752. It was the first of the series of presidios built by Juan Bautista de Anza on his way to San Francisco.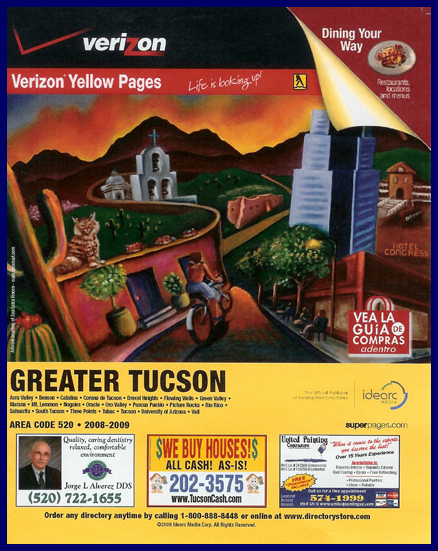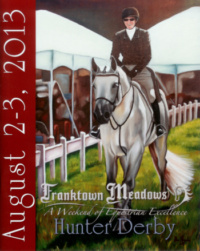 "C-Quito Wins" is a commissioned painting to highlight C-Quito, the horse who won the
International Franktown Meadows Hunter Derby
. The Hunter Derby is a sport that celebrates the art of horsemanship, where horses are trained to jump different height fences or obstacles, measuring movements, grace and skill as part of the discipline. Many equestrian organizations hold these events for fun and to raise money for charities. Note that we are speaking of Hunter Derby,
not
to be confused with Kentucky Derby, nor general horse racing,
a horrendous "sport"
where horses are brutalized and abused in numerous ways for profit.  This painting was completed in 2013 and featured on the cover of their magazine.
Online Published Articles